Global Game Jam® 2022 has come to a close and what an incredible ride it was. At 10 days and nights this was the longest jam in our 14 year history and 33,000 jammers registered at 680 sites in 100 countries to come together and create some amazing games.
We started things off with a very fun stream where we revealed this year's theme of DUALITY and gave our jammers, organizers and sponsors from around the world a chance to talk about their experiences and involvement with GGJ. 
The show was kicked off by an introductory story from CCO of Spry Fox, Daniel Cook, and featured a welcome message from GGJ Executive Director Kate Edwards and inspirational keynote addresses from Captain of Kitfox Games, Tanya X. Short, Award Winning Games composer Chase Bethea and Game Designer and co-founder of Latinos in Gaming Elaine Gomez.
The stream was featured on the front page of Twitch and while the highlight of the show was certainly the keynote and theme reveal there were so many memorable moments from people sharing their experiences and emotions regarding GGJ and what it has meant to them and their communities. None more so than those shared by Jorge Palacios, organizer of GGJ Venezuela.
Every year we look forward to seeing all of the amazing and creative site posters and this year's crop were some of the best yet.
GGJ 2022 officially kicked off a few days later on 20 January 2022 with the sad news of the passing of long-time GGJ Mexico Regional Organizer Arcelia Ceballos. This year's jam was dedicated to her memory and in her honor you all came together and created over 5,800 games that you can play for yourselves.
Some good news came though with the return of in-person jamming for some of our sites around the world. People in areas where it was safe to gather in-person did so and we couldn't have been more thrilled to see the pictures of you all making games together in the same space like it was before 2021.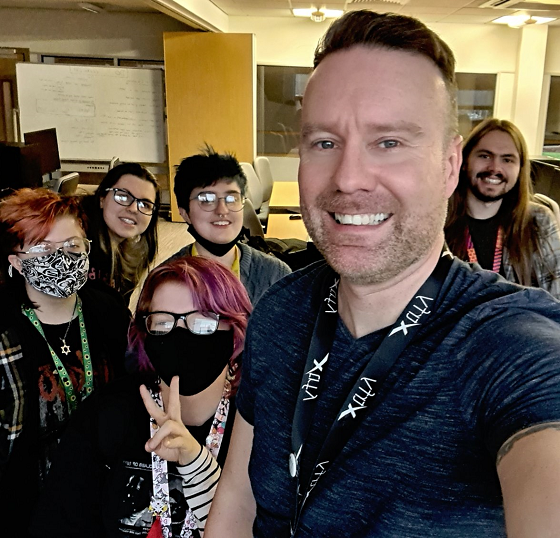 GGJ Istanbul




While some of our sites still jammed online this year
As we got started, Producer and GGJ Board Member Dr. JC Lau reminded us about scope in a 48hr jam https://twitter.com/drjclau/status/1487334835966251016 
And the thing we can all relate to with our jam games is setting your expectations appropriately and accepting the results.
But as we constantly remind everyone, don't strive for perfection…
One of the best parts of any in-person jam is the food and Boba Studios in Baltimore, MD had one of the best looking spreads of the weekend.
Not to be outdone though were the usual piles of pizzas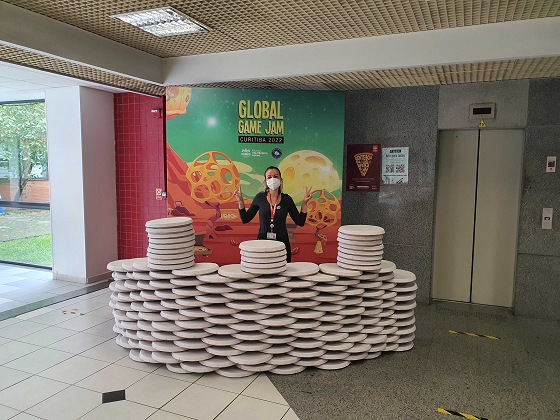 As per usual we saw a plethora of games made on multiple platforms and using multiple input methods, art styles, game genres that could keep you entertained until GGJ 2023.
Games made from reconstructed Pasticine, recorded and reconstructed in Meshroom
A game made on an oscilloscope
Light gun games:
Games made on our Headline sponsors platforms
Miss your jam fam already? Don't forget you can join up to our Discord server, where we can carry on the conversation.
We will be spending the next few weeks playing your games, collecting your photos and stories (and putting them up on Facebook), and reviewing your feedback from the jammer survey (which if you have not filled in yet, make sure you do so we can get your opinions, and make GGJ even better for you and all of our new jammers next year!).
Finally, thanks are due to everyone involved in the event: our fantastic dedicated volunteers (the executive committee, the regional organizers, and the theme committee), our site organizers who put their heart and soul into the weekend, and the sponsors who help keep the lights on. Also big shout out to our Technology Manager Zain, who managed the near impossible job of making the website run smoothly throughout the entire jam.
Look out for more partner jams throughout the year and GGJ Next for the younger generation of jammers coming this summer.
From everyone at Global Game Jam® we thank you for making this another fun, inspiring, creative and memorable jam. Get some rest, play some games and we'll see you again next year!