Global Game Jam would not be possible without the support of our excellent sponsors. So many of them have offers and opportunities available for you to take advantage of during the jam, find them all below and reach out and thank them for supporting our efforts to put on a great event for all of you.
Headline Sponsors
Started in 2016 by four friends with the aim of letting anyone make a game, dot big bang is an online platform that enables people to play, make, and share games, on any device, instantly! It's grown into a fully-featured browser-based game making platform. Seamless cross-play and real-time collaborative editing works on all devices, with no install. Playing and creating on dot big bang is free, with future plans to let creators equitably earn money from their work. We'll enable creators to sell cosmetic items to players and sell objects, scripts and templates to other creators. dot big bang is also free for teachers, with an education programme in development. dot big bang is – and will remain – crypto-free and NFT-free.
Try it out at http://dotbigbang.com. Our docs and API are here. You can stay up to date via our social media, and talk to the developers on Discord!
Multiplayer made easy! It takes just a few moments to configure a scene and game objects so they can see each other over the network. Using the free cloud hosting option, you can then deploy your project online directly from within the Unity editor, and even share your WebGL build hosted at coherence. A network engine, SDK and platform that lets you make and run scalable multiplayer games in minutes. A full-featured toolbox for multiplayer networking that gives you everything you need to develop, test and run your game. Build virtual worlds, room-based games or a combination of both – automatically scalable in the cloud and on bare metal.
Empower Sponsors
The Endless Operating System is simple and easy for anyone to use. It is fully equipped with essential apps to learn, play, work and connect in 2020. All for free, provided by the Endless OS Foundation.
Once installed, no internet is required.
CrazyGames is the go-to browser gaming platform for 20M monthly users. Hundreds of game developers have tapped into the CrazyGames platform to promote their games and earn revenue. These include mobile game studios like Voodoo, AAA studios like Ubisoft, and all of the incredible indie game creators and jammers that make browser gaming what it is today.
All developers participating in GGJ2023 can submit their jam game to CrazyGames.com for the chance to win a publishing deal and 5,000 EUR minimum guarantee. Submit your game with #GGJ in the description to enter. If you have any questions, contact us and include "GGJ" in your message, or @ us on Twitter.
We make 3D multiplayer online creation easy for everyone! YAHAHA is on a mission to democratize 3D content creation, helping creatives of all skill levels to make their own games, worlds, and social spaces. YAHAHA Studio is ideal for solo dev or small team to build games. It offers an all-in-one game development platform including millions of ready-to-use 3D assets, default multiplayer support, and low-code creation functions. Experience it now at https://yahaha.com/download Follow our latest updates via our social media, and join our helpful community on Discord! A live webinar on January 25th on Twitch to find out more about how we support your multiplayer game design. Create your entries in YAHAHA and get a chance to win up to $5,000! Learn More.
Supercharge your games with Firebase. Build, release, and operate successful games that delight your players.
Check out these helpful links to get Firebase into your games: Understand your game's crashes using advanced Crashlytics features, Use Remote Config to update your Unity game without a release, Build robust, distributed leaderboards with Cloud Firestore.
Diversifier Sponsors
Unity is the world's leading end-to-end platform for content creators of all sizes to successfully realize their vision. Our platform provides a comprehensive set of software solutions that support them through the entire development lifecycle as they build, run, and grow immersive, real-time 2D and 3D content for mobile phones, tablets, PCs, consoles, and augmented and virtual reality devices. For more information, visit Unity.com.
GitHub is the developer company. We make it easier for developers to be developers: to work together, to solve challenging problems, to create the world's most important technologies—from games and experiments to popular frameworks and leading applications. We foster a collaborative community that can come together—as individuals and in teams—to create the future of software and make a difference in the world.
UK Games Talent and Finance (UKGTF)  is a community interest company (CIC) that has been established to support the UK games development sector, particularly at the early stage.  For over 7 years we have been operating the UK Games Fund and Tranzfuser, supported by UK Government. 
Our goal as a CIC is to boost the UK's games business and talent ecosystem. We want our funding to support video game start-ups, help create jobs, promote diverse new teams, enhance skills and increase the amount of new video games IPs in the UK. In short, we're working to support the UK's early-stage games development community.
Our mission is to create and inspire new meaningful relationships.
AI characters will transform everyday life — from virtual worlds to the Westworlds of our imagination. We're making the stuff of science fiction real.
AI that is designed to mimic the deeply social nature of human interaction is complex work. Our role at Inworld is to do the heavy lifting so that creators can do what they do best: tell stories, and design unforgettable experiences.
Get $50,000 for your project!
Calling all game developers, immersive artists, experiential storytellers, writers, and AI enthusiasts. Inworld will award up to $1,000,000 in grants to promising creators who build groundbreaking experiences with AI characters.
Global Engagement Center Mission: To direct, lead, synchronize, integrate, and coordinate U.S. Federal Government efforts to recognize, understand, expose, and counter foreign state and non-state propaganda and disinformation efforts aimed at undermining or influencing the policies, security, or stability of the United States, its allies, and partner nations.
Cubzh is a cube-based fully programmable universe, distributed as a lightweight all-in-one cross-platform application for players, artists and coders. Adrian & Gaetan, a pair of Minecraft addicts & Docker dev tool engineers, started working full time on this project in 2019 with one strong belief: cubes' ease of manipulation combined with a super welcoming yet powerful (Lua) scripting environment could work wonders! 
In public Alpha since October 2021, the platform is built based on community feedback, progressively open-sourced. The app currently runs on iOS, Android, Windows, macOS & web browsers.
Check it out at https://cu.bzh. Dev docs: https://docs.cu.bzh. Join the dev team & the whole community on Discord! (don't hesitate to ask for help with your scripts!)
Avaturn is a next-gen avatar platform that will revolutionize the way you engage your gamers. 
Using cutting-edge generative AI technology avaturn turns user's selfie into a full 3D avatar of the user including his exact face texture and geometry . With Avaturn, you can take your game development to the next level and create avatars that will truly immerse your players.
As an indie game developer, we understand that time and resources can be scarce. That's why we've built a platform that empowers developers of all sizes to level up with AAA game developers and deliver high-fidelity avatars quickly and on scale. With just 15 minutes of integration using our iFrame, you can start for free creating and exporting avatars for use in your game or app. Whether you need to create a single avatar for your game as preloaded assets or create millions of avatars of your gamers that can be used in run-time, Avaturn can handle it all.
Once integrated, our platform is easy to use and fully customizable. Simply upload a quick selfie, and Avaturn will generate a full, rigged 3D avatar.
You can then customize the avatar with a wide range of hair, garments, and body types, and export it into any environment, whether it's web-based or game engines like Unity or Unreal.
The avatars themselves are built with high-fidelity and performance in mind. They can be created from photos up to 4k resolution and run smoothly even on WebGL environments.
To get started:
Sign up as a developer in Avaturn.me
Follow the integration examples in our developer docs or just copy-paste from our sandbox (Just make sure to use the subdomain you received upon signing up as a developer)
Join our Discord Server to get live support and connect with other developers
As a bonus for global game jam developers, we're rewarding you with Avaturn premium package for three years, worth USD 7,200, including your own subdomain, integration of your logo in the iframe, and add up to 10 additional customized garments of your creation.
Don't miss out on this opportunity to take your game development to the next level with Avaturn. Sign up now and start creating next-gen avatars that will truly engage your gamers in minutes.
Global Promotion Sponsors
Intel believes in empowering creators with the tools and systems that they need to create mind-blowing games and experiences! Join the Intel Game Dev Program and learn how Intel collaborates with leading game and game-engine developers to enable great new experiences.
We are so excited to be a sponsor for this year's GGJ! 
We will be giving free NUC 12 Extreme Dragon Canyon systems to 5 lucky jammers in our NUC Game Jam Giveaway!  Be sure to sign up by February 3rd using the link below for a chance to win a Dragon Canyon!
Houdini Indie's procedural node-based workflow offers a smarter way to create high quality game art. Houdini technology is used by AAA studios to take their games to the next level and now this procedural power is also available to indie game devs around the world.
Houdini Indie provides you with a procedural pipeline-in-a-box where all the steps needed to set up a model or game level are represented by networks of nodes. These nodes can be maintained deep into production, making last minute creative decisions easy. 
SideFX returns as a Global Game Jam® Partner Sponsor and offers game jammers a FREE 2-month Houdini Indie license to use before, during, and after the game jam!
Request your license for the jam!
Product or Service Sponsors
From the greenest buildings to the cleanest cars, from the smartest factories to the biggest stories, amazing things are created every day with Autodesk. Over four decades we've worked together with our customers to transform how things are made, and in doing so, we've also transformed what can be made. A car's performance now inspires the method of its manufacture, a city's infrastructure helps predict the unpredictable, and the creation of ever-bigger universes shapes ever-bigger stories.
Autodesk is proud to be a sponsor of the Global Game Jam 2023 Accessibility Fund!
Approved sites can apply for a small grant of up to $500 to help open up your site to make it accessible to more people.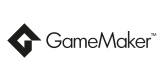 GameMaker is the world's premier 2D game engine, used by thousands of developers every day to create indie classics like Undertale, Hotline Miami, and Hyper Light Drifter.
GameMaker is offereing free licenses to all GGJ participants that are good through 10 February 2023. Log in to or create your GameMaker account and get the free version here.
GameMaker has been downloaded more than 10m times and its strengths shine in the game jam environment, allowing developers to rapidly prototype and bring their ideas to life, we are proud to support Global Game Jam.
AWS for Games has easy-to-use services and tools to make your game fun and accessible.
Use Amazon Transcribe to create voice commands for your game, Amazon Translate to create cross-lingual chat, or Amazon Polly to create speech in dozens of languages! 
Join us for a live webinar on January 26th at 9am PST on Twitch to learn more and to get your questions answered.
Also, all GGJ participants receive $100 in AWS Promotional Credits!  Apply by January 28th  ! 
Just send an email to [email protected] and include Global Game Jam in the subject line and your company name, country and AWS Account ID in the body of the email, and an AWS representative will get back to you within 2 business days. 
The future of music consumption is in games, UGC, metaverse. PlusMusic is an adaptive audio platform that combines AI to convert any song into adaptive audio assets for the next generation of digital experiences. PlusMusic song catalog is growing and currently holds over 350k songs from labels, artists and composers. Available through a first of it's kind consumption based licensing model and plugins for Unreal and Unity engines. For UGC and metaverse, PlusMusic offers an enterprise level music infrastructure to enable users with licensed music, audio tools and monetization opportunities. PlusMusic's team is composed of career music business professionals and seasoned technologists that include AI/ML experts from Nielsen/Gracenote, backed by 7 patents and Epic MegaGrant.
Incredibuild is a hybrid dev acceleration platform that lets game devs use the power of their on-prem and on-the-cloud resources to cut down their build times and compute-heavy processes. We leverage the power of all the CPUs and cores on your network and with a simple client let you allocate the right amount of compute power wherever you need it. Incredibuild also integrates with Unreal Engine 5, as well as a variety of other integrations (you can learn more here), so you can work with your existing dev toolchain without interruptions. Incredibuild is used by game developers across the industry – from AAA to indies and everything in between. We also integrate with SDKs from Sony, XBOX, and Nintendo (Switch). You can learn all about how Incredibuild helps you develop games faster, iterate more frequently, and launch amazing titles that will thrill your players every time.
Construct 3 allows you to make your own stunning games right from your browser. You can build your own games in Construct 3 without needing to write any code using our unique block based system, or you can use Javascript in your blocks or create your games entirely in Javascript! Construct 3 is used by over 250,000 game developers every month to create beautiful and high performance games that run on a multitude of devices & platforms as well as being translated into 15 languages. We have thousands of tutorials in lots of different languages to help you get going as well as full documentation and a vibrant active community. If you're looking to make your own professional games fast, Construct 3 could be the game engine for you! Try our interactive guided tour now, no registration or download required.
Wevr is an award winning interactive software studio. Wevr's mission is to empower creators around the world to build the Metaverse together. We provide a cloud platform for interactive creators - Wevr Virtual Studio - enabling creators to easily collaborate, create and share their projects. We collaborate with creators to build virtual worlds and applications, including Harry Potter with WarnerMedia, an original IP collaboration with Jon Favreau, and the award-winning TheBlu virtual ocean simulation.
Xbox is committed to powering your dreams. We are constantly working to ensure that Xbox remains the best destination for independent developers looking to reach a global audience. ID@Xbox enables qualified game creators to unleash their creativity by self-publishing digital games on Xbox Platforms.
CREATE. SHARE. PLAY. Only with hyperPad, your visual coding app. No coding is needed when you have hyperPad, only your imagination. Simple & Powerful, hyperPad will help you create your wildest dreams for an app no matter your experience. Create games, books, comics, and more! Start creating your dream now, with no in-app purchases or subscriptions. Unlock all our awesome features with one purchase to start making professional quality games & apps. Share your projects progress on hyperPad's active hub or join our active Discord Channel to get feedback from other users around the world. From the Americas to Tokyo, we have been used in over 10 different countries by professions, beginners, and teachers alike. Publish your completed projects to the App Store & make money through Ads or simply sell your games on the store. You may very well be next Among Us! Don't forget to tag us, we'd love to help share what you create.
Promotion Partners
Plan of Attack is a communications agency specialising in video games. Working with the right media at the right time, we help organisations - from global industry leaders to bedroom developers - tell their story and generate the most value from their projects.
DDM acquires work for our clients so they can create, support, distribute and publish great games. Since 2006, our mission has been to provide more opportunities for our clients and to fundamentally improve the games industry business. Working closely together, our worldwide team of industry professionals has secured hundreds of deals that enable our clients to achieve their goals.
DDM is sponsoring the Global Game Jam because supporting creators of games is at the heart of who we are and what we do.
Millions of people across the world play games, listen to audiobooks and consume podcasts every day.
Coming from a games background, we kept thinking, wouldn't it be amazing to be able to make decisions, to interact, to explore these worlds and media by simply talking to them?
​Wouldn't it be incredible if anyone could make and share those interactive experiences?
​RichCast delivers that dream.
RichCast lets players talk to the stories they're listening to, influencing events and choosing their own path. This means richer, more involved, more captivating experiences, blurring the lines between fiction and games, between stories and puzzles, between listeners and authors. 
If you love audiobooks, podcasts, video games, or interactive fiction, you'll love RichCast.
RichCast is the brainchild of three highly respected and experienced UK games industry veterans: Neil Campbell, plus Philip and Andrew Oliver – aka The Oliver Twins. It enables people of all ages* to create original and diverse content that blurs the line between literature and entertainment, complete with voice and touchscreen controls, HD video, audio-visual effects and AI voices that bring new worlds – and words ­– to life.
For more info check out this article.
At Nimble Giant we stand by our promise to deliver world class video game experiences to our gamers and clients but not at the cost of our employees. It is only through their passion and dedication to delivering the best that we are able to provide the support and services that make us a world class video game developer and publisher. A good work/life balance is at the center of all we do so our staff come to work each day invigorated, engaged and committed to do their best.
Geopipe is bringing the real world into digital space for every creator. We parse the planet's geospatial data to generate rich, interactive 3D environments and experiences. Build your next gaming project using our full scale digital twins of New York City, available for FREE from our website! Features include:
Real life buildings, terrain & street level details
Customizable & interactive
Unrestricted for commercial use
Compatible with Unity & Unreal
Available as FBX, OBJ, DAE, GLTF/GLB, OSG
Gaia from Procedural Worlds is a powerful, all in one terrain and scene generation system for mobile, vr, console and desktop.
It delivers simple, fast and pretty terra-forming, texturing, planting and procedural content placement using our sample assets or yours as you prefer.
Gaia saves you time, money and heartache by including everything you need to create beautiful environments.
Select world size and target platform
Create your terrain by stamping mountains, hills, mesas, lakes and rivers
Spawn your biome to texture, plant, and populate your world procedurally
Setup your lighting, wind, water, player controller and post fx with a single click
Press play and explore your world
Gaia is comes the key tools and features needed to quickly and easily create muti-tile worlds.
Code to Inspire (CTI) uses technology education and outreach to provide Afghan women with leverage in their fight for social, political, and economic equality. We build skills and infrastructure for women to compete in the global tech market, empowering them financially and socially. As role models for other young Afghan women, CTI graduates demonstrate that women are capable of adding value to their communities far beyond simple housework.
Finding the right sounds for your game never been easier! SwishSwoosh is a game audio platform powered by the experienced sound designers of MadRooster Game Audio Lab. Offering sound packs to audio softwares, SwishSwoosh provides a wide range of audio library and solutions for your game sound.
www.swish-swoosh.com.
Check it out here: https://www.youtube.com/watch?v=RX-FI1gztlk